Pool Table Refelting Service in Akron
Is the existing felt on your pool table worn out? Or perhaps, you just bought a used pool table that needs new cloth? If your answer is yes, then look no further! The SOLO® Pool Table Movers of Akron is hands down your best option to take care of your pool table recovering needs.
Give us a call now to get your free quote and schedule your billiard table refelting service!
support@abiapool.freshdesk.com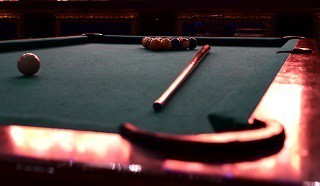 The SOLO® Pool Table Movers of Akron has plenty of experience handling pool table installations with level and expert pool table refelting for years.
Considering the many years, we have as our experience, we can assure you that the best time to replace your felt is during your pool table assembly.
Furthermore, used pool tables need to be thoroughly inspected to ensure the inner components are in good condition.
Doing this will not only avoid issues in the future but also extend the durability of your table. In addition to it will give your table a new look and allow you to get the most enjoyment out of your pool table.
Professional pool table refelting using cloth of the highest quality
It's important to note that refelting a pool table is an intricate task. To emphasize this, we know that this task can even be tedious for mechanically inclined people. This is to say that you should be careful when hiring someone to recover your table.
Hiring someone of dubious repute will not only jeopardize the integrity of your table but also you risk the cut of felt you purchased for this purpose to be ruined if handled poorly.
As for the pool table felt, there are about 30 different colors from to choose from in either standard residential grade cloth or upgraded worsted material. Each and every one of the pool table refelting services are covered under a written guarantee.